Lucie Hola, Wedding Planner
I am a detail-oriented coordinator in every way.
After seven years of experience planning weddings, I decided to establish my own company. I knew that I had so much experience to offer couples planning their special day that I did did not want to limit myself to only friends, family, and referrals.
I have helped organize over 170 weddings in Prague and beyond.
I love to laugh and surround myself with happy people, summer, dance, good food, sport, and travelling.
Since 2009, I've been planning and coordinating weddings ranging from 10 to 300 guests. First I worked for 3 years as the main wedding coordinator in one of the leading Prague wedding agencies, and for the following 3 years I have directed weddings at the InterContinental Hotel in Prague.
I know that what I do, I do as best as I can, with love and humility.
My work satisfies me completely.
Communication, organization, ability to multitask – must-have qualities of every successful coordinator and event planner – and something that defines me, and is something I love.
Despite graduating from the University of Economics Prague as an engineer of economics, weddings have always been my true passion.
I like to follow current trends in the wedding industry – both in the Czech Republic and abroad.
I love languages – only one more reason why I enjoy working with international clientelle as well.
Every time I am invited to a wedding, which is organized by the couple themselves, I realize how priceless it is to have a professional on top of things. It only reassures me that my work does make a difference.
(Situations I have saved)
When a thief steals the photographer's and DJ's equipment right before the wedding.
When the bride insists on having a wedding cake made by an unknown company – and it collapses on the big day.
When a groom gets in a fight with the father-in-law.
When the wedding official does not show up because of a car accident.
When a drunken stranger starts jumping on a guest's car during the ceremony.
When complete strangers join the wedding claiming they are relatives.
When your little flower girl stumbles in the aisle, falls down and starts crying.
When your little ring bearer unexpectedly throws the rings into the grasss.
When your maiden of honor forgets your rings despite several reminders, even though it is her only task.
When a strap on your maiden of honour's dress breaks 15 minutes before the ceremony.
When your best man arrives without a shirt and shoes.
When the bride's cousin – who is supposed to be the DJ – pays more attention to Facebook than to the wedding.
When your drunk uncle tries to hush the policemen who came after 10 pm to quiet the festivities.
When the groom's drunk friends kidnap the bride and the groom does not intend to go and find her.
When the groom wants to stay sober, yet everybody else pressures him to drink
Many things may come up at the last minute, and I will handle them alll with a smile 🙂
Enough about me - tell me more about you!
Contact me, meet up in person, or simply turn on your Skype to see if I am the person for you.
"Choose your wedding planner well because your special day happens only once."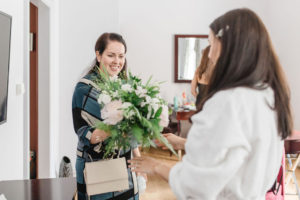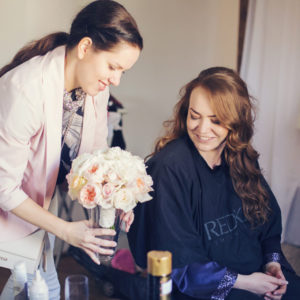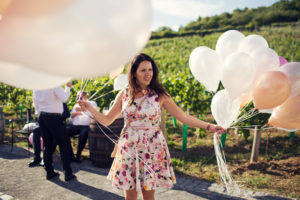 Jana Chlupova, Senior Wedding Planner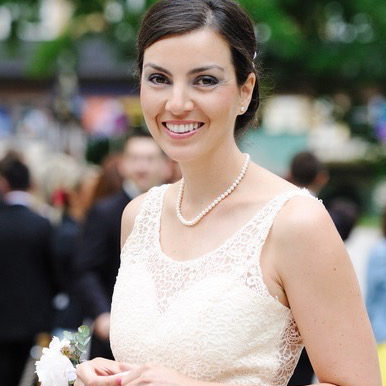 Jana Chlupová joined Lucie's team in 2015 and has three years in the wedding and event industry. Her calm and nurturing demeanor is so great to have while planning such an important day. Most clients appreciate her calm and nutruring demeanor, sence of humour and good working attitude.
Awards, Media outside Czech